Celebrating History.
Inspiring Tomorrow.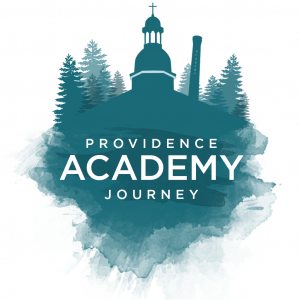 You may have read about the Providence Academy Journey, an augmented reality experience coming to the Providence Academy. It's almost ready to be fully revealed! Watch this page for the official launch.
Welcome to The Historic Trust. You are invited to explore and engage here. The Trust is a community organization with a rich history and purpose, encouraging new ideas and aspirations. What do you want to see?  What do you want to do? What do you want to learn? Find information about learning opportunities, tours, celebrations, volunteerism, and philanthropy in these pages. Go to the Pearson Field Education Center to find a door to science, technology, engineering, and math by reaching for the sky. Visit Historic Trust Properties for business, residential, and event rental opportunities in the beautifully restored historic buildings the Trust proudly manages and/or owns. Let your imagination and curiosity take you. See the familiar with fresh eyes!
"The real voyage of discovery consists not in seeking new landscapes, but in having new eyes."
Marcel Proust
Mission
The Historic Trust inspires civic pride and economic vitality through education, preservation, and celebration of our community's history.
Vision
The Historic Trust envisions a vibrant community that preserves and celebrates its rich history while shaping its legacy for the future.
The Historic Trust strives to provide value through:
Expertise in experiential education relevant to all ages
Expertise in management and renovation of historically significant buildings and grounds
Leadership in and execution of community programs
Being agile and entrepreneurial
Leveraging opportunities and the community's philanthropic capacity